Puzzlette

Simple Palette Puzzle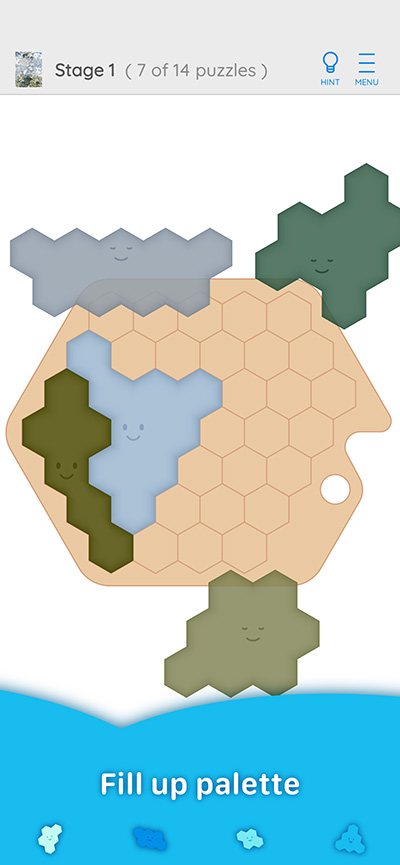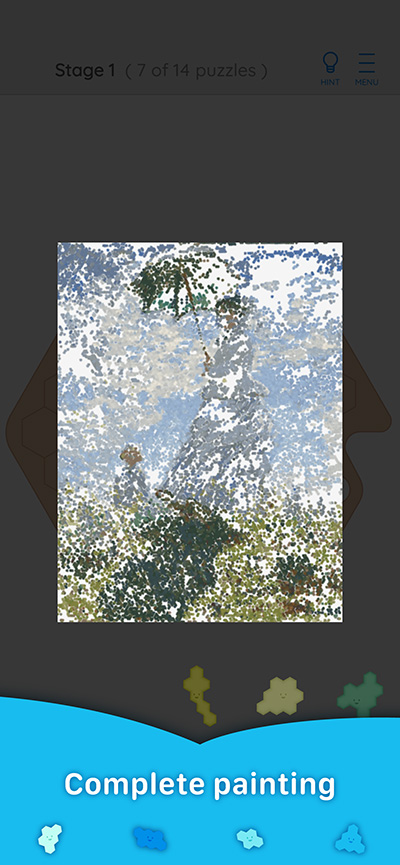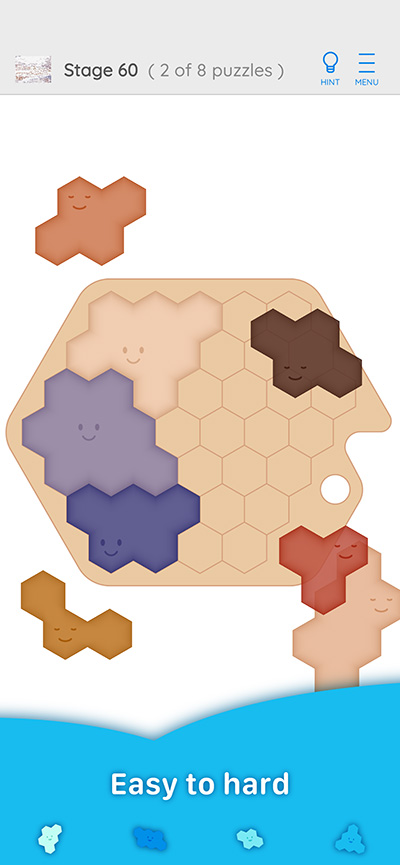 Puzzlette is a puzzle game and yet an artistic experience as well.
It's simple. You just fill up the palette with paint pieces, and each time you do, colorful pieces are painted on the canvas. Eventually a complete classic painting appears.
This game is designed for everyone from children to puzzle lovers. Number of pieces on each palette (4 to 8) determines difficulty like jigsaw puzzles, and each level requires different number of puzzles to complete a painting.
4 pieces - 16 puzzles (Easy)
5 pieces - 14 puzzles
6 pieces - 12 puzzles
7 pieces - 10 puzzles
8 pieces - 8 puzzles (Hard)
Paintings to complete are classic works of Impressionism. You will encounter familiar ones while playing.
Puzzles are randomly generated at each play, so you can enjoy your favorite stages many times.
Of course there are hints available for every puzzle. Let's give it a try!
- 70 stages (paintings)
- 5 levels of difficulty (4/5/6/7/8 pieces)
- 2 hints available for each puzzle
- Adjustable paint speed
- Different puzzles at each play